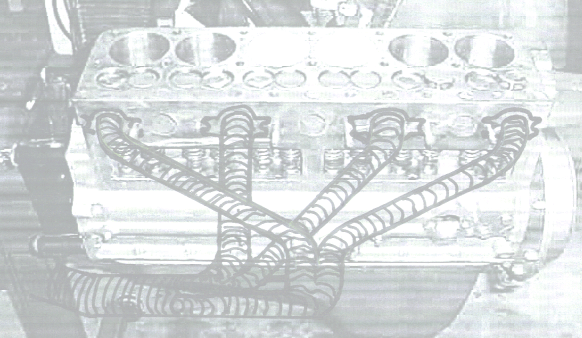 This is a header design Greg drew up very early in the project. We were actually considering bringing out two different motors at that point: one set up with a turbocharger and one normally aspirated. Both would be based on the 185 CI Studebaker flathead 6. We abandoned the idea of developing two different motors -- it's pretty hot out there on the salt. The odds of us surviving an engine swap out there were judged to be poor.
This design for is similar to that used by Digger Dave Molnar who runs a supercharger on his Champ motor.
This diagram hides the oil pump, but the design would have to clear the slant six unit we will be using.