May 07, 2005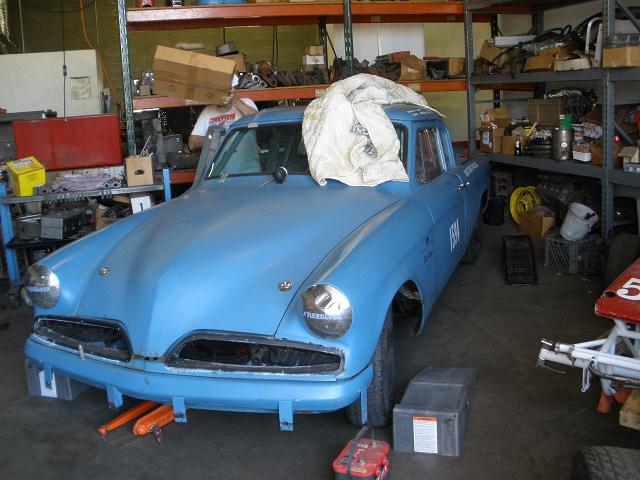 A new beginning...

We kicked off the start of the 2009 season a couple of months ago. It's been hectic trying to get everything moving along and website development has suffered. Hopefully this first page of the year will get me started.

The car is now over at Adelman Engines in Blaine. Tom Porter has graciously allowed us to work on the car in his shop while he builds the engine. It didn't take long to take things apart and start looking at the rust damage. The interior was pretty bad with surface rust just about everywhere. Worse was the underside, and believe me, pictures can't do this justice. These two shots (1 and 2) show some of the areas AFTER wirebrushing! It's practically impossible to get the salt out of everything and with a 3 year layoff, well, it kind of got out of hand!

Without the time or resources to take the body off the car, we've had to do the best we can to contain and control corrosion. Many hours underneath and inside of the car with wire wheels and brushes IS getting us somewhere. And you can't believe how dirty you get. The top-side of all the horizontal surfaces were REALLY dirty and cause clouds of rust dust when cleaned. Coveralls, headsocks, goggles, and dust masks were the order of the day. Frankly, I don't really know how we'll get our coveralls clean without ruining the washing machines...

The interior looks pretty good. We stuck with the classic battleship gray. We'll have to do pleny of work in there still as we'll need a new transmission hump and a new head restraint as part of the safety rules that have changed since we last ran the car. Luckily we built the roll cage to the highest spec and that has continued to satisfy the rules as they have been updated since our initial construction.

Underneath is a different story alltogether. While we've painted most of what we can reach -- there's lots of places we can't quite get to. This picture looks worse than it is because of the reddish reflections, but it is all painted black.

We put out the call for a transmission and Dave Schouweiler really came through for us. He is lending us a close-ratio Toploader and a Hurst shifter. Greg cleaned it up and painted it black. Here he shows why it is called a Toploader. Initially we weren't able to select reverse. Luckily, Verlin wandered by the shop, claiming knowlege of Hurst shifters. He and Greg took it apart, cleaned it up and put it back together in about an hour and now it works great!

Greg has also spent some time working on the distributer and now it's ready to, ah, distribute.

So that's some of what we've been up to the last couple of months!