August 3, 2005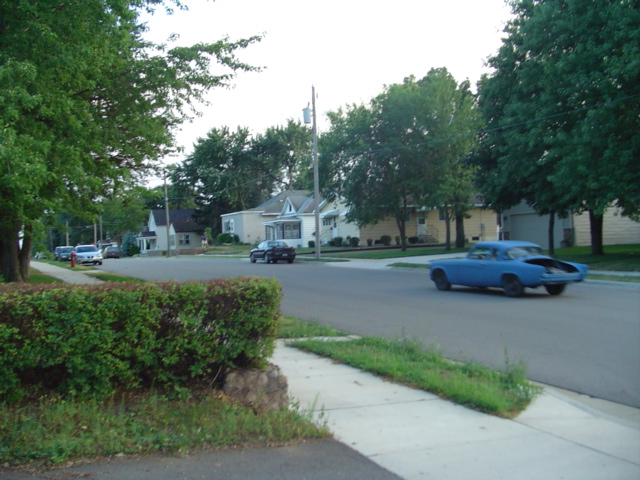 And they never saw him again...

Mark takes off up 6th for a little drive-line testing. No hood, no trunk lid, no lights, no muffler. But it ran great!

Yes, it's back from the body shop. Same great color (DP Blue) but this time with real paint, not just primer. Daryl did a great job in short order. Here's some pictures in broad daylight: 1, 2, 3.

We had a lot of people working on Wednesday. Time is tight but for the most part it was just putting the car back together. That and strate-mo-gizing.

The front end came together with a little coaxing and a lot of hammering. The air dam which is new for this year fits great. Thanks again, Daryl! The trunk lid is back on, too. It got a little rubber padding this time and I couldn't resist getting this shot of Eddie using the bolt cutters on the screws that were a little too long.

Greg spent some time wiring up the Safe Guard auto retard system and fooled around with a remote water reservoir made out of an old air tank. Since we're blocking off some of the airflow to the radiator with the air dam, Greg feels we may need some extra water capacity particularly if we were to, say, blank off the grill and headlights as well to run in the Altered class...

And as is our custom, we finished off the evening with the making of the sparks.