Feb 18, 2005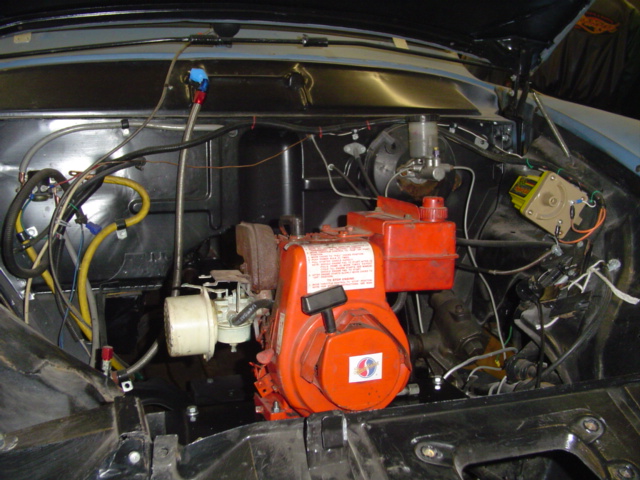 PARTY!

Some of the guys thought that we could go a lot faster if we had a more powerful engine so they installed this baby. It runs and is an easy starter. We'd have kept it and probably have improved our record by more than a few MPH, but we couldn't figure out how to hook up the turbo-charger and that would put us in a different class!

Hey, a lot of people helped us over the 18 months it took us to get our car onto the salt so we had a little party to thank them and celebrate our success. And what's a party without a cake? Or a model show? The model show was incredible. The theme, of course, was Bonneville. 1, 2, 3, 4, 5, 6, 7, 8.

North Star Wheel members Bob Reining and Henry Votel were in attendence. I am not sure how I missed snapping Bob's picture!