August 9, 2004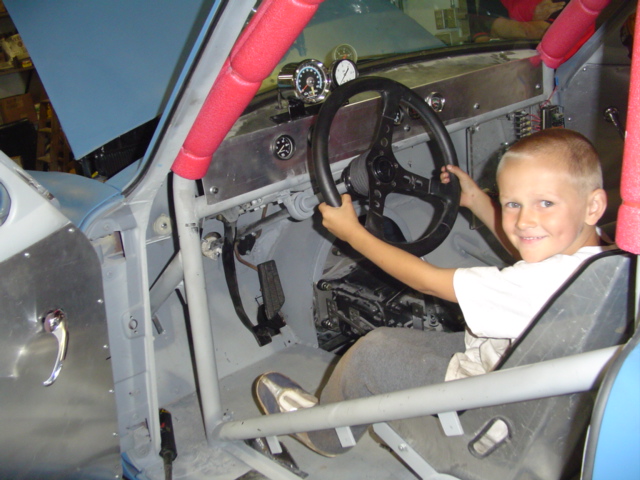 Roger's son takes a turn behind the wheel...
All kinds of little details are being finished up. Time is very, very short. As of Sunday night we have not yet fired the motor. Heck, we haven't even got a radiator yet. And we sure hope the window net and fire suit get here tomorrow! We plan to leave on Wednesday.
Again, no time for amusing stories or clever web design -- just short descriptions...