July 28, 2004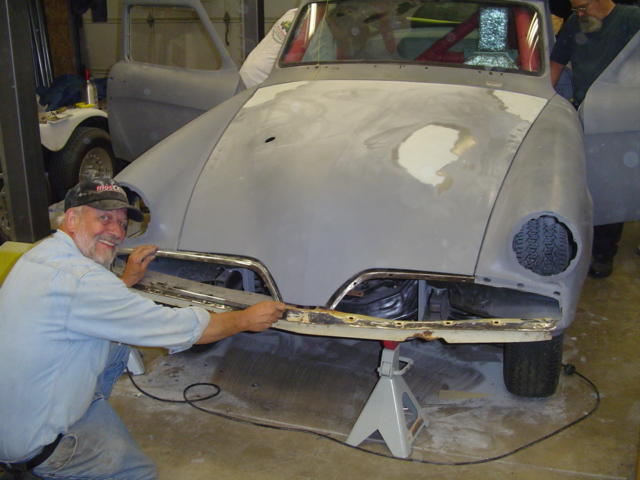 The front end sheet metal is coming together...

Ed poses with a chrome grill insert. The corners of the hood are finished and everything fits nicely. Notice the hole in the passenger side. This is where the bubble will be installed to clear the air cleaner. A lot of work remains to be done on this area of the car. Like where the hell are the hinges? In this shot, Kirk works on one side of the sheet metal below the front bumper. This piece should really be as wide as the car but we're forced to make two bad ones into one good one. Here's a shot without the hood on.

In the 2 days since the last update, Kirk and Bill have been bondo-ing like madmen. All the welded in panels, wrinkles, dings, dents, and blemishes have been filled in and sanded smooth. The car really looks great. We might actually get it out of primer for our trip to the salt!

The shop is a hive of activity with all sorts of little jobs being done...