December, 2003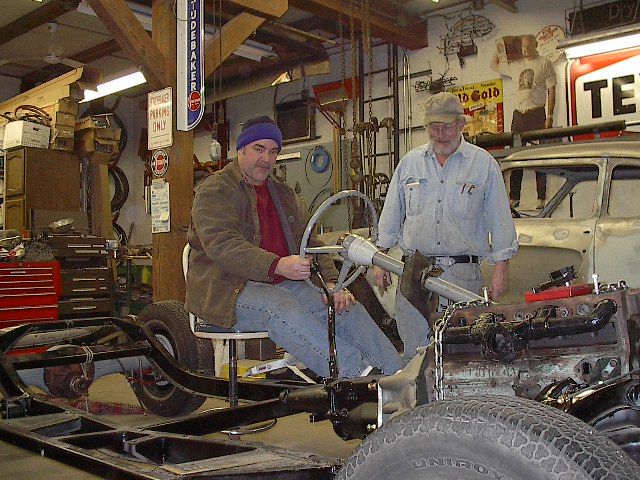 As the temperature hovers near zero on a December night in Minnesota, Mark and Eddie dream of the hot white stuff.

Lots of work is going on at the shop. Eddie has been working on the front fenders. Here he is lining up a metal panel to replace the rust he cut out of the left front fender.

Here are some closeups of the frame in its current state. The engine is a core we had laying around with the good transmission hooked up to it so we can get everything lined up. Note Eddie's '54 Coupe in the background of several of the pictures. He swears he drove this bad-boy in high school. Well, it's got a 289 in it this time!